"Everyone has a chapter they won't read out loud."


(Outside of the "huh" Plot)

Kara lay in the dark unable to sleep, the moon was set high in the night and it shone through the window giving the room just the right amount of light for one to barely make out objects that claimed the space. She was still as red eyes gleamed in the darkness, her mind wandering over everything that seemed to be happening lately. It was so hard to keep everyone together and safe, every turn was dangerous and there was no room to shed your skin and run. It was starting to bother Kara, she could feel her fur pushing against her skin and her muscles and joints aching for the sweet release that taking on her wolven form provided. She felt trapped, suffocated and that was dangerous for her. She wasn't a creature that was easily held down in one place, away from the wild that she loved so much. The tension was building and it wasn't going to be long before she exploded.


Everyone lay sleeping as she silently sat up and got out of bed. Shadows formed proper clothes on her body as if by automatic reaction, Kara not pausing for even as second as her strides took her to the door. Looking back she hated leaving them but it wasn't safe to lead a large run in a place so over run by humans bent on killing them. The moon was full and her wolf blood sung in her veins, power emitting from her in ways she didn't bother to control as it would prove little use. She traveled by shadows, far outside of the city confines and into the place she thought would be least suited for the feeble human kind. The Vast Wilderness was wild and that what she was tonight. It took some time but eventually she slipped out of the shadows and into the wonderful darkness of the woods.


This was where she belonged, wild and free and outside the reach of humans and their weapons. With a deep breath, Kara let everything go and opened herself to the night and its wonders. Instantly her body morphed into a wolf, the feeling of the cool night breeze ticking her skin it lifted the hairs from their resting place. With her senses opening up to the night, so did her empathic abilities. No one was around to intrude on their thoughts to she unsealed the tight jaw she bottled the power up in and felt the waves roll off her body, the tension turning into ease. The forest provided its own feelings, energy feeding her from every source as she remained open. Shaking her body one last time, Kara took off in a bolt that might seem unnecessary or a nightly run alone but she needed to feel the burn in her muscles as they pushed harder then they normally would.


She ran and thought she may never stop, howls and yips filling the darkness around her as she felt like a comet shooting through the sky. It wasn't until something bounced off her senses that she slowed to a stop. Panting with wide eyes, her head snapped in both directions. "What the hell was that.." Kara wondered aloud, closing her eyes to concentrate. She could visualize the waves that rolled off her in all directions, looking for that something that made her stop and it wasn't long before she was able to find it. The energy felt familiar, she had felt this before but it wasn't something she had come across often, possibly only once or twice. Its energy was so similar to hers, the persons own waves gently rippling and coming across her own. Though it seemed so innocent, it also seemed untamed or untrained.


Kara paused, trying to think of who had such an eerily similar energy but she came up with blanks. It was a risky move but if it was someone she knew then she needed to find them. Concentrating again, she reached out again but this time she pushed willingness and intrigue that would hopefully entice the recipient to respond, or follow the trail.



Character Profile




_________________________________________________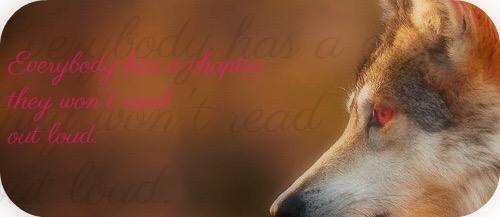 Kara




Posts

: 34


Points

: 40


Join date

: 2016-11-16


Age

: 25







M A Y L I N . N E K I S H U




d a u g h t e r

||

e m p a t h



Crouched down low into the deep brush, Maylin waited. Her emerald hues were transfixed on her prey as she waited patiently. She had lost all track of time as she sought solace in the woods. Maylin's time in this land had been a mixed experience. She had come in the hopes of finding her family and instead had ended up in the hands of Ox Corp. If it hadn't been for Blade she would probably would still be trapped in that awful place. Her time with Blade had been pleasant, fun even but seeing and feeling the tension between her father and Blade, she had been avoiding him since. It felt rather cruel, she was still very fond of Blade and he had been nothing but good to her in their time together. But she could feel that her father had been through something and she did not want to add to his burdens.

Watching, waiting, the time had come. Pushing off of her hind legs, she pounced into the area. Birds flew into the air, the clatter of wings against the leaves echoed between the trees. She bounced amongest them, playing and jumping into the air to try and catch them. She was completely care free at times like these. Despite not knowing where her siblings were, despite her family being torn apart for what was most of her life, she always seemed to find the bright side in things. The silver lining here was that she had found her father and if she had found him then she would surely find her siblings. It was only a matter of time, patience and above all hope. Something Maylin had an abundance of.

As always, when Maylin was in happy, her emotions literally exuded from her. Her happiness affecting all of those around her, animals and people alike. It was an ability she had some but not total control of. She found that she could call upon it when she needed but controlling it was another matter. Often there were times she couldn't control it. It was just happen in her excitement and she always ended up feeling guilty about it. People often took her abilities as intrusive or her trying to control them but that was never her intention. They could never realize that all she wanted to do was make them feel better and in turn herself. If there was anything she wished she could control it was the effect other people's emotions had on her. It's what led her to the woods. Civilization had gotten to much for her and she needed some time to be alone with her emotions, not everyone else's.

Her head springing up, ears perked high on her head as she felt something. There was no smell in the air and she heard no movement around her but she felt something. It was an unfamiliar and strange feeling. She sensed a curiosity, someone reaching out. It felt safe but unsure. Maylin had never felt anything like it. She imagined that this is what it must have felt like for others when they were around her. To have another feelings come toward you like that. It was strange but it excited Maylin. She had never met another like her. Someone who could not only feel others emotions but project them also. If they were trying to get her attention, they had succeeded.

Curiously but carefully, she moved through the trees looking for the source of the feeling. Her dark, iridescent fur blending into the shadows of the trees above, her only giveaway were her fathers eyes that she had the privilege to share. She moved slowly and quietly, staying downwind. She couldn't be sure whether the being was friendly or not, she hoped they were but her experience in this land had taught her to not be as trusting as she once was. Following an emotion was rather different to following a scent or a trail. There was nothing tangible to follow, nothing she could see and she had to rely entirely on her other senses, senses that she had tried to hone her whole life but had never really succeeded.

It had taken her a short while but she was soon on the right trail as the feeling became stronger. Whoever they were they seemed intent on getting her attention or maybe it was an accident. Perhaps they were like her just exploring the forest but it didn't feel like that. There was intent behind this, she wasn't sure how she knew but she just did. It was a strange certainty. Her father often struggled with it, trusting her and her instincts. She didn't blame him, she could never really explain how she knew what she knew. He didn't appear to care much for emotions, always hiding his from others. She was the only one who knew how he truly felt and she had done her best for him but she often wondered if it was enough.

Sticking to the shadows, she stayed low as she began to pick up the scent of another. It seemed familiar but she couldn't place it. Maybe it was a wolf from Kumari, from home. Her green eyes were almost camouflaged with the grass beneath her as she stared at the being in front of her. At first she was unfamiliar, as Maylin still tried to place the scent and after a few moments it came to her. Moving from out of the shadows, the leaves rustled under her paws, she was no longer trying to conceal her presense. Cocking her head to the side and blinking, she appeared friendly as always.

" I know you. " she said as she remembered where she had met her before. " You were with my father, that night with Zigan. " she stated staring at her wolf form. " I'm... I'm Maylin, we never got a proper introduction. " Maylin felt bad in that moment for having not gotten her name before. They never had the chance to speak that night, so much happened so quickly. But the one thing she did remember was how she made her father feel. He cared greatly for her and she for him. It was strange for Maylin. She had never seen her father with a female before and in all honesty it was strange for her. It had always been just him and her for as long as she could remember but she could feel the difference in her father with her. It was small and not very obvious but she felt it. Maylin didn't know this woman but if she made her father happy then Maylin would be grateful for the help. She had spent her entire life trying to make him happy, if there was someone who could help with that, it would be a relief for her young shoulders.


Last edited by Cashan on Wed 20 Sep 2017, 09:17; edited 1 time in total

Cashan

Administrator





Posts

: 2791


Points

: 3258


Join date

: 2013-04-24


Age

: 28







"Everyone has a chapter they won't read out loud."


Kara had pondered whether she should head toward the direction she felt the presence or sit and wait, deciding on the latter she thought it would be easier to track her emotions if she held in one spot. Hind legs fell to a sitting position as her long tail curled around her paws, crimson eyes were half closed and dulled as she concentrated on following the power that rolled from her form. It wasn't long before the curiosity and excitement came back to her in smaller ripples but at a much faster rate then her own. It held a soothing overall happiness that Kara found hard not to want to explore more though she refrained. It wasn't often that she allowed this kind of emotional freedom for herself but she wouldn't intrude deeper on ones emotions without good reason.


Her invitation seemed to work as the unknown person made there way towards her, without scenting them or hearing them until they would get closer, she had no way to really know who was on the other end. Caution never let up but had definitely eased whether it be the happy feelings mixing with her own or the thought that someone with such a happy disposition couldn't possibly looking to cause trouble out this far into the wild and she welcomed the feeling into her own as it gave her a warmth that Kara rather enjoyed. She waited patiently, eyes opening and ears twitching every few minutes to catch the approach, but the wild was vast so she knew it could take anyone some time to travel its terrain.


Eventually, the soft and light padding of paws on the earth was heard but they masked their scent by staying downwind, still giving little away to Kara as to who had such an interesting and familiar feeling this far into the forest. "They're smart, cautious, maybe its one of the wolves.." Kara pondered, hoping silently to have found more of her family members. Her thoughts went back briefly to her pack, picturing each of their faces along with some others who were lost over time. They got closer but the night concealed their presence until the shadows produced a wolf as black as the night with eyes that reminded her of someone close to her heart. If Kara hadn't known better she would think this wolf was another child of the shadows as she just seemed to appear from them. The reason the source was familiar as her scent rolled over the open space between them, catching the mix of both of her parents blended with her own.


Her voice was still young, gentle and calming, speaking the same thoughts that ran through Kara's mind. She was the child of Blaze and Eclipse, her former mate and best friend, Ashlyn's half sister and someone with obvious empathic abilities. It was as if her own emotional energy matched Kara's, they blended and mingled as the two stood in such close proximity. The look in Kara's eyes softened as the young female as she spoke of their meeting and introduced herself. The small tingle of guilt lingered between them after, making Kara cock her head to the side ever so slightly. Smiling, she stepped forward just a few steps before nodding her head low and meeting the familiar green eyes with her own. "Hello Maylin, I'm so glad to finally speak with you. I'm Kara, an old friend of your fathers." She didn't bother going into details or trying to piece together the relationship that her and Blaze still had for Maylin as Kara herself wasn't even sure how to properly describe it yet.


"Thank you for coming here, I'm sorry if you had to travel far but your energy is so familiar to my own, though so different that I couldn't help myself." She said, providing an answer that she would have had herself if summoned into the woods at night. "You're the spitting image of your parents, its uncanny and amazing at the same time, beautiful just like your mother." She offered, not completely sure what to say. This wasn't some other wolf that she had come across, this was Blaze's daughter and Kara knew he loved his children above all else. If she intended to be with Blaze, then she would need to come to love those that he cherishes also though with the happiness and goodness coming from the female Kara didn't think it would be difficult to care for her.



Character Profile




_________________________________________________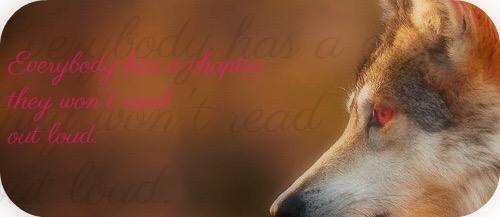 Kara




Posts

: 34


Points

: 40


Join date

: 2016-11-16


Age

: 25







M A Y L I N . N E K I S H U




d a u g h t e r

||

e m p a t h



Maylin looked at the older female wanting to take in all of her features and her scent. She bowed and nodded and Maylin returned the sign of respect. Maylin wasn't entirely sure who she was but she obviously meant her no harm. That was proven further when she said she was an old friend of her fathers. It confused her for a moment as she tried to figure out how she had known her father. Maylin was certain she had never met her outside these lands and had no memory of her in Kumari and yet she must have been there to know her father. She thought hard, Kara, it was a pretty name and she knew it from somewhere and then it came to her. She was Ashlyn's mother. Her half sister with whom she sadly had no relationship with. It wasn't out of malice on Maylin's part, she would love to have known all her siblings but she had been so wrapped up in trying to find her older sister and brother that she sadly hadn't reached out to her half sister yet.

Feeling somewhat awkward, Maylin wasn't sure how to act with her father's past mate and possible current one. She knew little of her father's past, about his life before her and her siblings had arrived into the world. He barely spoke of it and she supposed the only reason she knew of Kara was because at some point in her young life she had asked about Ashlyn and who her mother was if not Eclipse. If Ashlyn wasn't around she suspected that she wouldn't know anything about Kara. It was sad that her father had burdened himself with so much and never really opened up to her but she hoped that as she grew, he would open up to her but she was done growing and still he kept it all to himself. She would only ever know the effects it had on him but never the reason behind it. It was unfair to her but she never held it against him, she loved him too much.

Before Maylin could explain how she knew her, she was apologizing for calling her here. Maylin shook her head not needing an apology. She didn't mind in the least in fact she had rather enjoyed it. She had never tracked someone like that before and she was rather proud of herself for doing it. Her father had taught her many things but he knew little of her empathic abilities. It wasn't his fault and she understood that at times he didn't understand the extent of what she could do, she barely understood them herself. All she could do was cope the best she could with whatever came her way. It had worked for the most part but there were still times when it got the better of her. Large crowds or strong emotions could still sometimes get the better of her, hence her preferring the solitude of the wilderness. That and there was no Ox Corp out there. She wanted to put as much space between her and them as possible.

What surprised Maylin the most though was how Kara complimented her. It must have been hard. Maylin could tell that Kara cared for her father, they had a pup together and she could only imagine that seeing her was a reminder that he had mated with another. Yet, she was kind and thought her beautiful, had she been able to blush in this form, she would have. Out of all her siblings she was the most like her parents. She had only met her mother once but it had shown her just how like her she was. Her coat was almost identical and if it wasn't for Maylin's smaller size and green eyes, it would have been near impossible to tell her from her mother and yes, her mother was beautiful and she was strong but sadly that was all Maylin knew of her. " Thank you. " she replied uncertain of how to respond. She had never gotten compliments like that better. " I've never seen a wolf of your coloring before, I like it. " she smiled admiring the red and white coloring. It was so unusual but Maylin couldn't help admire it. It was a huge contrast to her almost solid black.

More at ease with Kara, Maylin sat in front of her. She wasn't entirely sure what to say to the stranger who had such close ties to her father but she was intrigued by her. Her abilities seemed to be meeting with Kara's and it was a strange and unfamiliar sensation. It was clear that Kara had more control over her own abilities, she had been able to project her feelings throughout the forest in such a way that Maylin could track her. It intrigued having never met anyone who was like her. Maylin knew she wasn't like other wolves, she wasn't overly aggressive and she had never been in a pack. She was sweet and caring but what other choice did she have when she could feel the emotions of others constantly. She had learned to make other people feel better rather then block them out but it wouldn't work in large crowds and she found herself struggling more the older she got.

" Kara, do you mind.. do you mind telling me how you did that? " she asked not wanting to seem rude but her curiosity had gotten the better of her. It was always getting her in trouble but it seemed in this case it might actually benefit her. " I mean you're like me right? You feel other people's emotions? " she wanted to be sure so she didn't have the wrong idea. For all Maylin knew all she could do was project and not feel. Maylin had learned over time the two didn't necessarily go hand in hand. Maylin's ability to feel what others were experiencing was far greater then her ability to influence. It took great effort for her to influence if she actually tried, most of the time it was subconscious. It often occurred when she herself was feeling happy and she wasn't aware of it. She wanted to do better so that she wouldn't keep upsetting people by invading their privacy. Of course, she had only just met Kara and she might not want to talk about such things yet. She worried she had might have overstepped the mark but having never met another empath, she didn't want to waste this opportunity to learn or to get to know the woman whom her father seemed to care for so much.



Cashan

Administrator





Posts

: 2791


Points

: 3258


Join date

: 2013-04-24


Age

: 28







"Everyone has a chapter they won't read out loud."


Whether it was the energy of two empaths or the relief that some Oxen fool wasn't on the receiving end, Kara sighed a content sigh as Maylin and herself seemed to quickly settle into their own space and conversation. The young wolf seemed like she was beyond her years in both the way she carried and handled herself and by the feel of her mind. Kara didnt feel the same emotions of carelessness, greed or immaturity that often accompanied young and maturing minds, hers holding the feeling of responsibility that made Maylin seem much older. Though it didnt seem off as she had a similar air to her as Blaze, showing the mental maturity that he exhibited even when they were young.


Kara had not gotten the chance to explore a conversation with Maylin in the past, only coming across her once before when they had all been called to Zigans presence. She could remember the moment Blaze took them both by the hand and stood alongside them as everyone voiced their opinions to Zigan, she remembered feeling bad as both Blaze and Blade had offered Maylin off to protection with little in ways to her own feelings. It seemed to Kara that she deserved more then that, she didn't seem like she was someone who needed anyone to make decisions for her. "Maybe thats why shes on her own now...Its not good for our kind to be separated from one another. Strength in numbers and all." She had not come across the young female since and with the tensions rising within city limits, Kara was guilty of not thinking much of it after the meeting with the others was over.


A smile grew on Kara's muzzle at the return of the compliment, looking down subconsciously she decided that Maylin was right as there weren't many wolves with odd colors like her own. "I appreciate that, once upon a time my red was almost as dark as your own coat." Kara offered, thinking back to her early days before she became the host for another soul, effectively changing her appearance for the rest of her life.


Kara could sense the questions uprising, the curiosity that rippled out between the two though she wouldn't push, if Maylin had questions she would answer as best as she could but she would wait for her to feel comfortable to ask. It wasnt long however before the first question was brought up, though for a moment Kara was stumped as to what she was asking. Opening her mouth to ask for clarification she quickly closed it again as Maylin explained what she meant. She was curious about how Kara used her empathic powers, smiling at the chance to actually get to help someone with the troublesome ability after so many years. Being empathic could be both a blessing and a curse.


As an adolescent Kara had little control over her own thoughts or the onslaught of other peoples. It often made her feel isolated, overwhelmed and separated from everyone else. Even those who were like her in terms of being wolves didn't fully understand where she stood or how she felt. With no guidance, she stumbled and learned out of necessity, finally coming to the point that she could almost turn it off and on like a switch. The young wolf in front of Kara seemed so genuine in her questions, making Kara worry that she was expirencing the same results that she had in her young years.


"I dont mind at all and you're right, Maylin, though it may be somewhat difficult to explain so bare with me." She said, ears falling back on her crown as she looked for the right things to say. "Its easier to visualize it, I feel and imagine emotions as waves whether they are coming or going. They can come easily and gently, washing over someone with care and ease. Sometimes they are rough, if there's a large crowd I can feel as if I'm lost at sea during a storm. They will crash against you, wash you over and pull you under if you cant stay upright." She hoped it was a good start, knowing that when she was able to visualize it, the control became easier. "When I felt you tonight, i felt the ripples of your happiness. When I reached out, I imagined the waves mingling with yours and once you can control the general force then you can apply your own emotions."


Tonight, you could feel or see it enough to track the emotion so you're able to sense it and absorb the meaning behind it. I felt your energy so you can also push it out on others, try a small radius first and then work out. Feelings dont have boundaries, so your power can reach wherever you want but you never want to abuse it." Kara was proud of what Maylin was already accomplishing, she seemed to have much more control then Kara did at her age. "You may practice on me if you'd like, you wont break my emotions like you could someone else so its safe." She prompted, not wanting the female worry and have the freedom to train her mind. That was important, knowing who was safe to train with and the flashbacks of Kara's first tester came to mind. The man was rendered a vegetable after Kara accidentally unleashed too much, his mind becoming overloaded with emotions and his brain shut down minus basic motor functions. It was as if she fried the man from the inside, scaring Kara for life and blossoming her ability to turn on and off the power. It terrified her that she could do something like that to someone she loved without intending it and that wasn't a chance she would risk.



Character Profile




_________________________________________________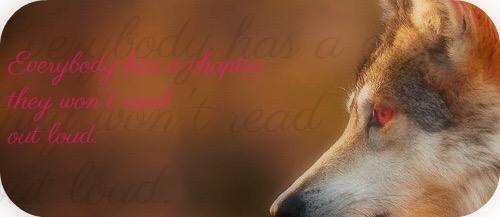 Kara




Posts

: 34


Points

: 40


Join date

: 2016-11-16


Age

: 25







M A Y L I N . N E K I S H U




d a u g h t e r

||

e m p a t h



As Maylin admired Kara's exotic coat she couldn't imagine it any darker, she imagined it was beautiful and she could see why her father would have been taken by her. Maylin had only met her mother once but she too was beautiful. It was strange to think of her father having more then one mate and having 'a type' but at least Kara seemed kind. Maylin valued personality traits over physical appearance. It wasn't something she could actually help seeing how people's emotions affected her. It's why she had enjoyed her time with Blade. Emotionally he was stable and it was easier to be herself around him. Kara seemed to be having the same effect and it relaxed Maylin. It was nice to be able to put her guard down for once.

Graciously Kara tried to answer her questions. Maylin had never had anyone she ask before about it and she worried that she was being too eager, too intrusive with a woman who was virtually a stranger to her. But she couldn't help herself. In Kumari it wasn't such a problem. It was only her and her father and they had stayed clear of the pack lands. Large crowds or groups had never been much of an issue there but since coming to Arcane, she had found herself struggling more and more. The dense population had been too much for her to bear and she had found herself pulling away from society more and more. It was easier for her to manage her own emotions but it was lonely and she couldn't look for her family in the middle of the wilderness. Perhaps that's why she was so keen to speak with Kara. She didn't want to live on her own or away from people. She wanted her family, all of her family together and happy but thus far she was failing them all and she wanted to change that.

As Kara spoke about waves and the ocean, something clicked within Maylin. She understood completely what Kara was saying and that was because Kara understood her. She had never been able to articulate or explain what it was like before but Kara had finally given her the words. Her ears were perked atop her head in excitement. She could relate to that drowning feeling completely. Where your body was under so much pressure that it was almost hard to breathe, that your muscles ached to the point where you could not move. It was crippling and it was all Maylin had experienced since her arrival in this wretched place. But now it seemed she finally had someone who could understand what she went through and hopefully give her some guidance and to better manage it. She wanted nothing more then to be able to mingle and not have to worry about feeling overwhelmed or pain.

What she hadn't expected was Kara's suggestion to practice on her. Her eyes grew wide and uncertain. Kara said it was safe but that didn't stop Maylin from worrying. She really had no idea what she was and wasn't capable of and although she trusted that Kara was stronger and more capable then her, she did not want to be the one to explain to her father what happened if it went wrong. Kara brought him happiness, something that he had a lack of in his life. Maylin's whole life had been about her father and making him happy. She didn't think she could live with herself if she somehow hurt him and added to that pain. Her ears dropped and her gaze wavered. " I don't know Kara, I've not really practiced it before. It just kinda happens. " she explained. It had never really dawned on her before to actually try and practice. That was partly due to the fact that she hated inflicting her ability on others. It was intrusive and she only had a certain amount of control. Most of the times she was suppressing her abilities not encouraging them.

But she looked at Kara, she was beautiful, she was strong and her abilities were under control. Maylin wanted that. She didn't want to have to consistently worry about crowds or groups. It was exhausting having to keep her guard up all the time and stopped her making connections with other people because she found that others disliked her because she knew how they felt and she had never been able to pretend like she couldn't. She thought it was dishonest to pretend otherwise. She couldn't imagine what it would be like to walk into a crowd or pack and only be able to feel her emotions and not have to walk into this sea as Kara described it. " Do you think I could? I mean.. if you're sure? " Her usual confident demeanor was somewhat lacking when it came to her abilities. The only benefit she had ever found for them was bringing her father a small bit of happiness. But perhaps with Kara's help she could at least try.

Sitting on her hind, she began to close her eyes. She took a deep breathe through her nostrils and tried to visualize the ocean like Kara had described. She imagined the gently lapping waves, the foam on the surface and the life that lives within it. Perhaps she was overthinking it but it was actually rather soothing. It did help relax her so if nothing else came of this perhaps she could visualize the ocean when she felt overwhelmed and it may help. But almost without her knowing, waves of happiness rolled off of her. Once relaxed, her ability flowed freely from her without thought. That however was never the problem. It was her lack of control and how overwhelmed she got in a crowd that bothered her the most. But she was enjoying this so far and once she was comfortable she grew a little in confidence. Choosing to trust Kara, she let her " waves "meet with Kara's in what she hoped would be a gentle mingling of their emotions, if she didn't mess this up or panic as she tended to do.



Cashan

Administrator





Posts

: 2791


Points

: 3258


Join date

: 2013-04-24


Age

: 28







"Everyone has a chapter they won't read out loud."

The warm happiness turned into worry as Kara watched Maylin ponder her offer, unsure on whether she would take her up on it. Maylin was strong, it was evident but control would make her life easier and Kara could prepare her own mind and understand the power enough to make it safe for the both of them. Her eyes softened and her head leaned forward slightly, nodding as if encouraging Maylin. "I understand your hesitation, and its ok to be uncertain. If it makes you more comfortable, know that if I sense you're slipping control I can do my best to stop it before it happens. I dont want either of us hurt, and practicing on someone who's prepared will be easier then accidentally harming someone who doesn't understand." She offered, her voice gentle as waves of encouragement slipped in small increments in hopes to give her a gentle nudge. The truth was that Kara could see her own struggles in her past in Maylin, and it was something that she wouldn't wish on anyone, especially someone whom Blaze loved. They weren't a pack, but even though they were nearly strangers being Blaze's daughter made her an extension of her family and Kara would do anything for family.


"If I didnt think you could, I wouldnt have offered dear. You emitted so much empathic power that I felt you here in the middle of nowhere, without looking or feeling out for anyone. You have a great amount of power that can be a great asset to you one day if you can control it however it can be a curse until you gain that control." It seemed that Maylin eventually had made up her mind after weighing her options and Kara watched as the female centered herself. Standing up, Kara physically braced her legs in a hard lock and focused on Maylin with crimson eyes glowing slightly. She had high hopes and it wasn't a lie that she mentally prepared for the force of the blow from Maylins power, knowing that if she had that kind of power then she could easily put someone on their ass if not prepared. Nott sparked at the back of her conscious, curious as to what Kara was up to. "Did you just ask this girl to mentally attack you? Arent you dont being a mental fuck up? You just got back on good graces with your old flame..." She mused as Kara pictured the dark haired deity crossing her arms with her brows raised in disbelief. "She's Blaze's daughter and she needs help with her power. Remember the shit you put me through when you turned my small empathic ability into a monster? If I can help her then I will and I dont want to hear your attitude." Kara responded, turning her attention back to the wolf in front of her.


Kara remained open minded, allowing her mind to take in the emotions and feel them for that they were. Keeping her own emotions impassive and minimal made it easier to receive and feel what Maylin emitted, though she found that she didn't need to take the steps. Being in close proximity with Maylin gave Kara the full effect of what she unleashed, her heart beating faster as a happy bliss settled deep within her own feelings. It was magnificent to feel so light and free, to be this happy though she knew it wasn't done on her own. Shaking her head slightly she leveled her eyes back to Maylin. "Ok, happiness seems to be your strong point. You dont seem to have a problem emitting it, so change it up. Make me sad, and after you can feel that I'm sad try to change it back. You need to make yourself open, so while you push out your own feelings you want to absorb the waves that come off of me to make sure it takes effect." Kara offered, hoping that she was helping Maylin at least understand the power a little better. If they could start with a base, then Maylin could build on that as she matured her own power, and Kara was happy to be there along the way to help. Silently she wished Blaze had been there, she could imagine that it would be pleasing to see her and Maylin getting along so well. One day he may be surprised to find out that they could perhaps become friends.




Character Profile




_________________________________________________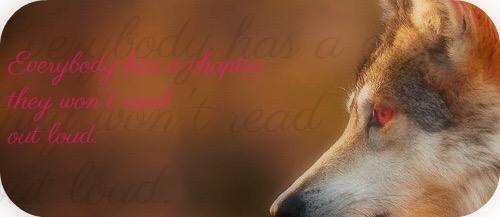 Kara




Posts

: 34


Points

: 40


Join date

: 2016-11-16


Age

: 25







M A Y L I N . N E K I S H U




d a u g h t e r

||

e m p a t h



Unlike everyone Maylin had ever met, she had never felt what it was like to be influenced by an empathetic ability. Yes she had felt others emotions and it had affected her but that was her own fault. It wasn't until she had met Kara she actually knew the feeling. It was sort of exciting but scary. She could probably count the amount of times she had purposely used her abilities on her paws. Thankfully and to her relief, she had a foundation of control of the more positive emotions. It was easier for her to harness happiness, joy and excitement as they were true to who she was. Negative emotions didn't come naturally to her even in situations were it was warranted. So thus far the practice wasn't as nerve wrecking as she had thought.

However, Kara seemed keen to drag her out of comfort zone. It didn't make sense to her, why would she purposely want to be made feel bad. It wasn't something she was fond of doing and had Kara asked she would have refused ordinarily. But Kara wasn't asking she was teaching and Maylin didn't want to be rude to her father's new potential mate or in this case old mate. Maylin was still adjusting to that idea but so far she was rather liking Kara, she seemed to be taking a genuine interest in her and her abilities but then again how would she know. She had never been in the situation where she didn't know exactly what peoples intentions were or how they felt. This is what it must have been like for everyone else and she began to understand why people especially wolves were so cautious. It must have been frightening to never know who you could trust. She was suddenly grateful for her abilities in a way she hadn't been before.

Nervously, she tried to change the emotion she was emitting. It was surprisingly hard. She had always emitted happiness, in fact she had never tried to influence anyone with anything other then happiness and despite willing sadness it didn't seem to be working. Her eyes were closed as she really did try to concentrate on making Kara sad despite disliking it. But it just didn't seem to be working. Trying a different tact, she tried to imagine something sad and unfortunately she had plenty of things to choice from. Her missing family, her fathers demons, her time at Ox Corp. There was plenty of memories and experiences for her to choose from but she had never really focused on it before. It was all rather depressing and her mood began to change as did her influence.

Where once there was happiness in the air, a deep almost crippling sorrow now emanated. She hadn't meant for it to be that intense or depressing but this was all new territory for her and as usual she was probably trying too hard. Unfortunately she didn't know that or she would have mastered her abilities by now. The more she thought about some of the sorrows in her life, the worst she felt. Her eyes welled and she had soon forgotten what it was she was supposed to be doing. If it hadn't have been for the fact that Kara shared the same ability Maylin, things might have ended badly but thankfully they were the only ones around for miles or so she hoped. It didn't bare thinking about what would happen to some poor soul who wasn't emotional and mentally prepared to feel what it was Maylin was going through.

" No I don't like this Kara.. " she muttered as she shook her head trying to shake those thoughts from her mind. " I'm sorry, I just .. I can't do that. It's too upsetting. " she explained as she tried to stop the horrible emotions she was emitting but stopping was a lot harder then she thought. She had never been this upset before and he had never purposefully tried to make anyone feel bad. On top of all that she was now starting to feel like a failure. She could only imagine what Kara would say to her father about all this. He'd be worried sick. " This was a bad idea. " she mumbled feeling bad for having let everyone down including herself. She was starting to think she would have been better off on her own, isolating herself from everyone. The last thing she ever wanted to do was hurt someone but she knew that with age her ability would only grow as it had done and if things stayed the same it was only a matter of time before her worst nightmare became a reality.




Cashan

Administrator





Posts

: 2791


Points

: 3258


Join date

: 2013-04-24


Age

: 28



---
Permissions in this forum:
You
cannot
reply to topics in this forum